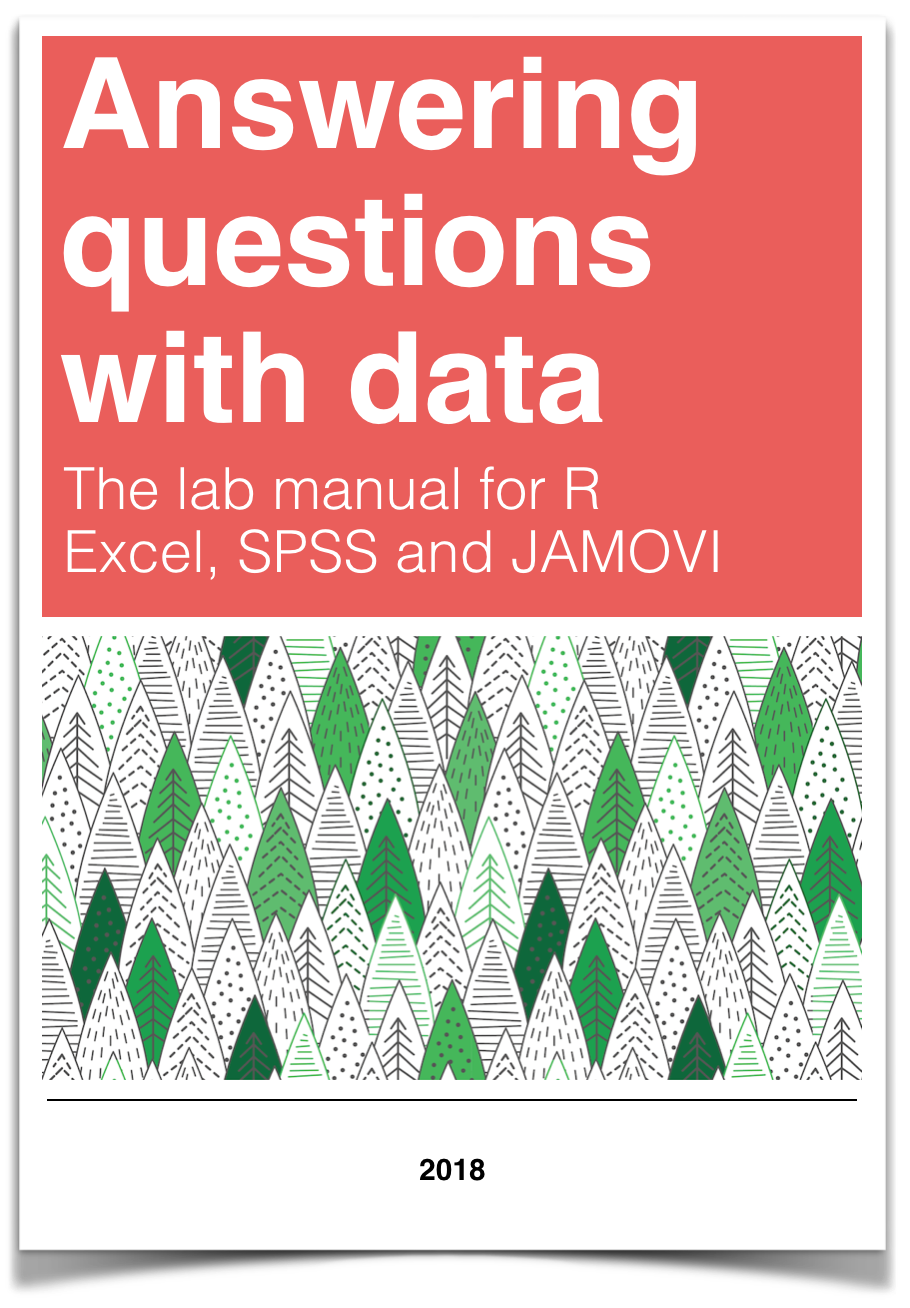 Answering questions with data: Lab Manual
Last Compiled 2023-01-26
Preface
This is the companion lab to our free introductory statistics for undergraduates in psychology textbook, Answering questions with data.
This lab manual involves step by-step tutorials to solve data analysis problems in software. We use open-data sets that are usually paired with a primary research article.
Each lab has a separate guide for solving the problems in R & R-studio, Excel, SPSS, and JAMOVI.
The manual is a free and open resource. See below for more information about copying, making change, or contributing to the lab manual.
0.1

Important notes

This lab manual is released under a creative commons licence CC BY-SA 4.0. Click the link to read more about the license, or read more below in the license section.

This lab manual is part of a larger OER course package for teaching undergraduate statistics in Psychology. Team members include, Matthew Crump, Alla Chavarga, Anjali Krishnan, Jeffrey Suzuki, and Stephen Volz. As this OER comes together, we will be providing a course website, written in R Markdown, as well as slide decks for the lectures (these will be more fully available by the end of fall 2018). As a result, this textbook, the lab manual, the course website, and the slide decks will all be free, under a creative commons license. The source code for all material is contained in the GitHub repositories for each, and they are a written in R-markdown, so they are relatively easy to copy and edit. Have Fun!